Graphic system for digital displays
The project highlights the graphic designer's ability to clarify the visual strategy of Kulturværftet while presenting a smart, creative and dynamic solution for the screen
Branding
Visual identity
Motion design
Graduation project
Summer 2015

Supervisor
Rasmus Spanggaard Troelsen

Special thanks to
Lou Hisbergue

Documentation
Aspect ratio: 1.77:1
Colour
Duration: 01.15 mins.
Digital displays have become a familiar element, in stores, companies, and around cultural institutions, where they advertise products or communicate information. With the opportunity to replace print-based signage and advertising comes a range of benefits: reduced paper waste, the ability to easy change the content on the screen, and the option to show something dynamic. For graphic designers, there is a huge potential in, not only describing the use of well-designed solutions, but also an opportunity to reclaim a medium of communication to the graphic design field.

The project "Graphic system for digital displays" shows and emphasizes the graphic designer's role in shaping the new digital screens. In collaboration with Kulturværftet in Elsinore a new design solution has been created for the digital displays in the house. The result highlights the graphic designer's ability to clarify the visual strategy of Kulturværftet while presenting a smart, creative and dynamic solution for the screen. The project is the first small step into a new area of design.


Photos of the finished digital display solution at Kulturværftet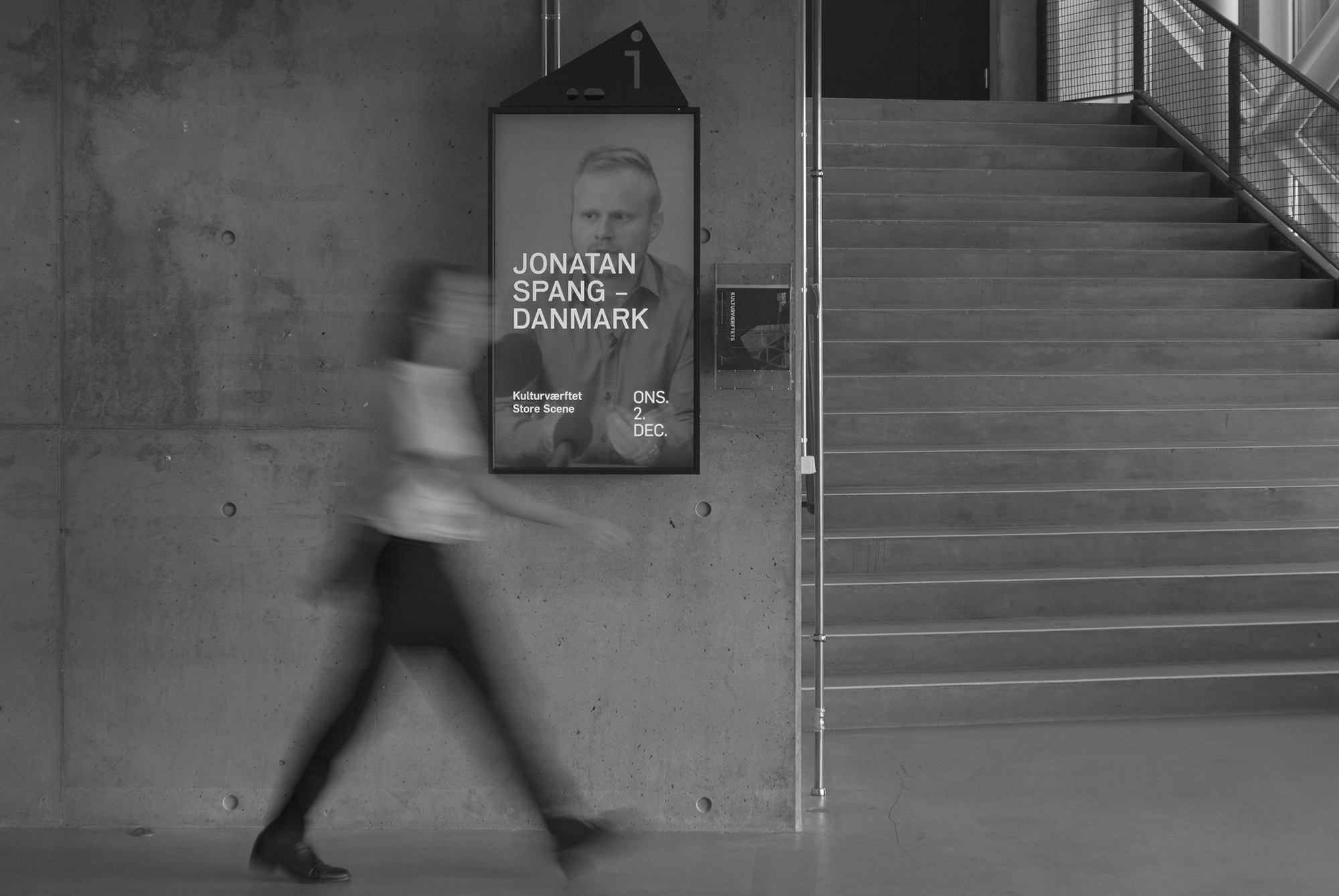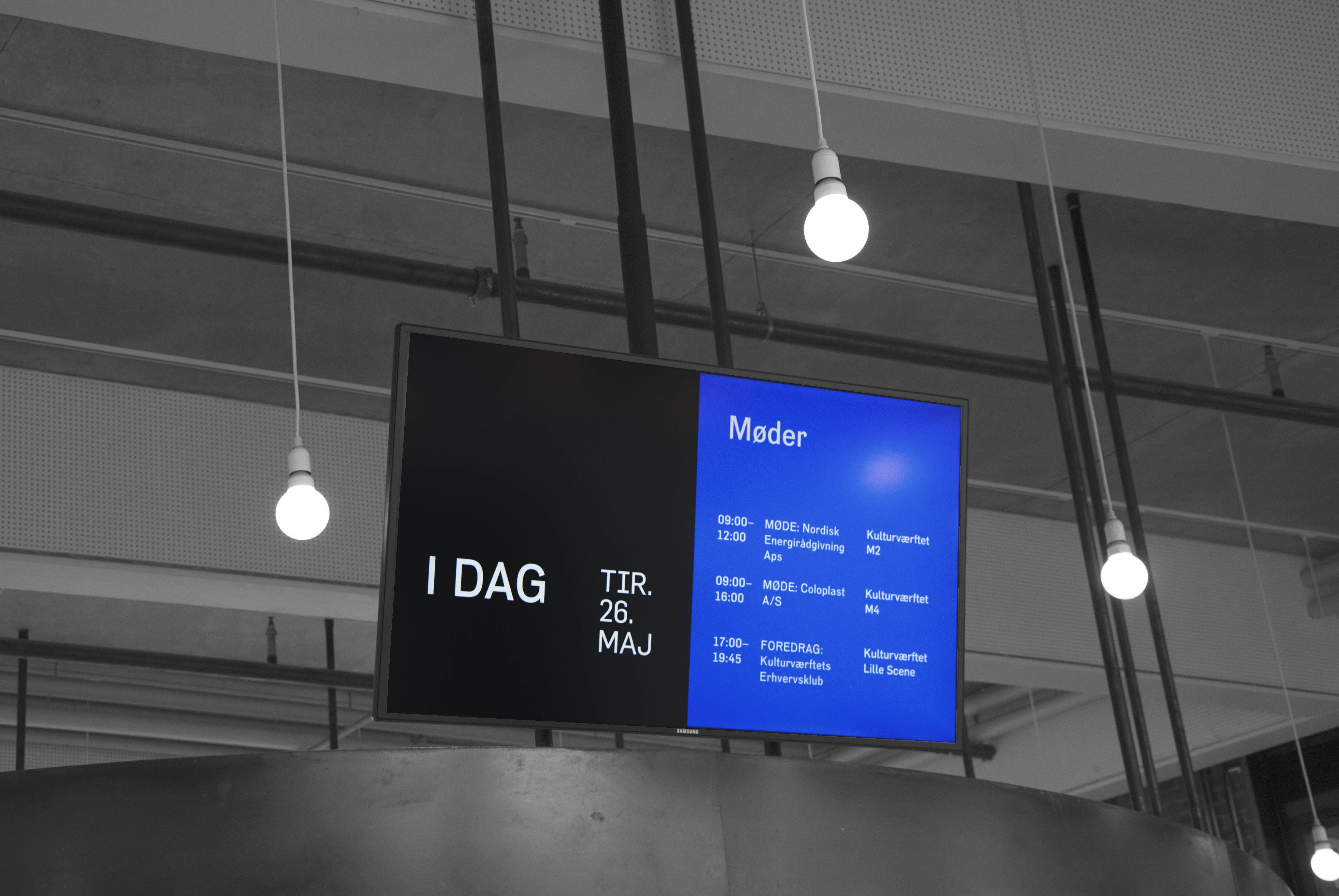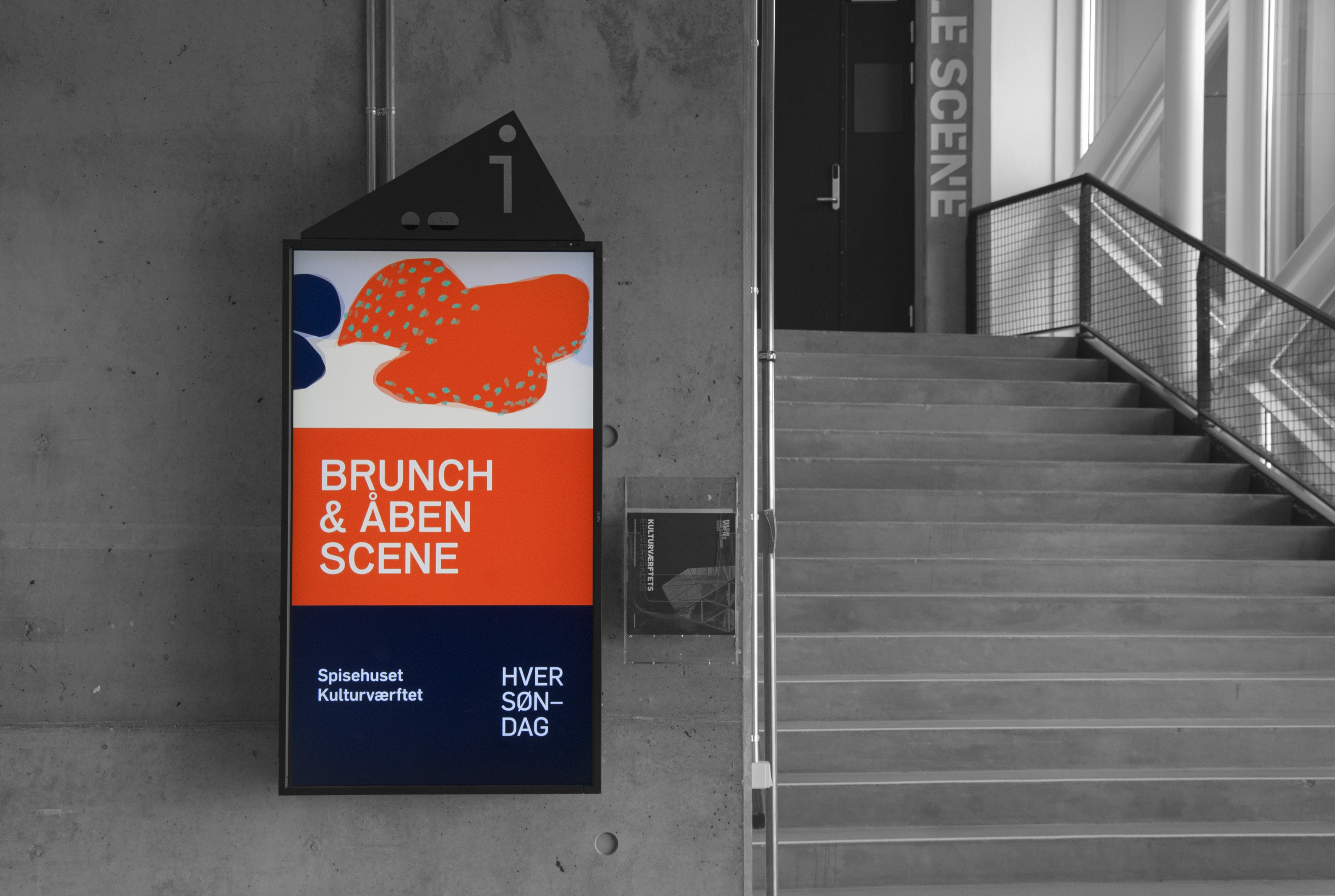 Series of animations for specific events at the Kulturværftet